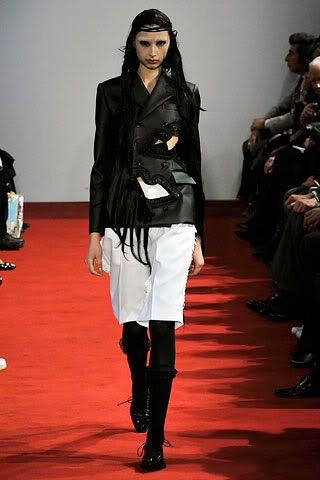 So when the Fall 08 fashion shows rolled, around i spotted this piece on the Comme des Garcons runway. At the very moment i knew...
That the jacket had to be mines....
Get into my cut out ruffle line lips.. 
Last night i wore a black button down with a fancy t-shirt. Today i paired it with my plaid button down.