Today was a really random day. Just so you can know these poses in the following pics are contrived.
But the over all look is not so lets get on with the show!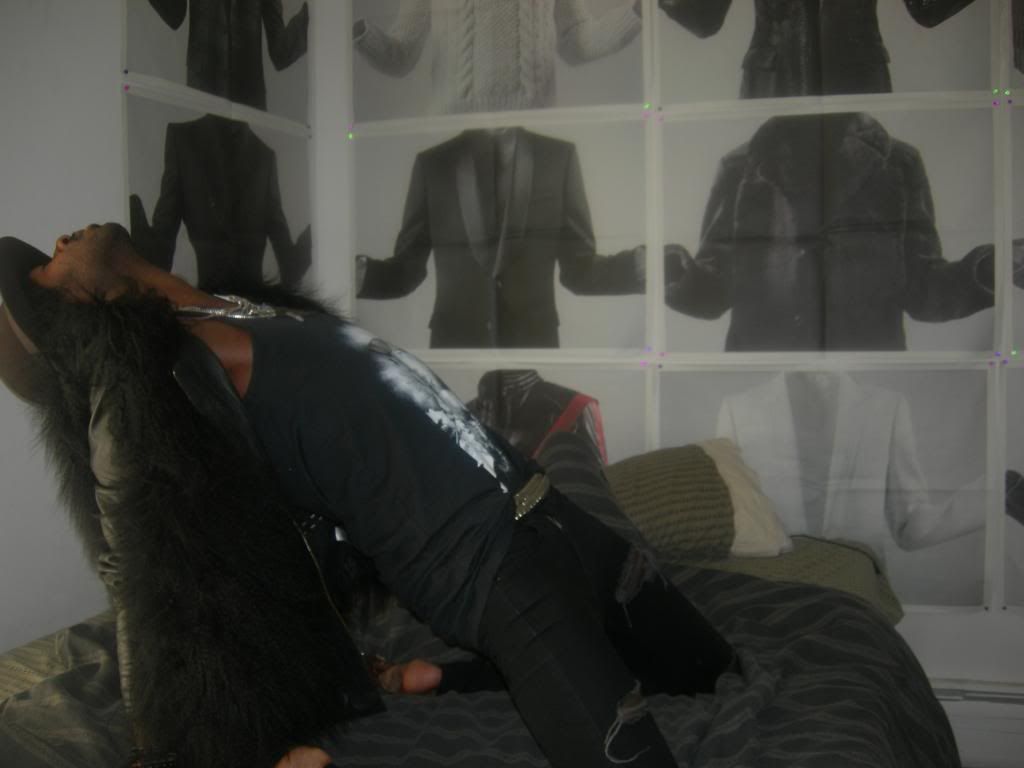 As usual i was feeling rockstar today, so i put on one of my favorite rockstar outfits.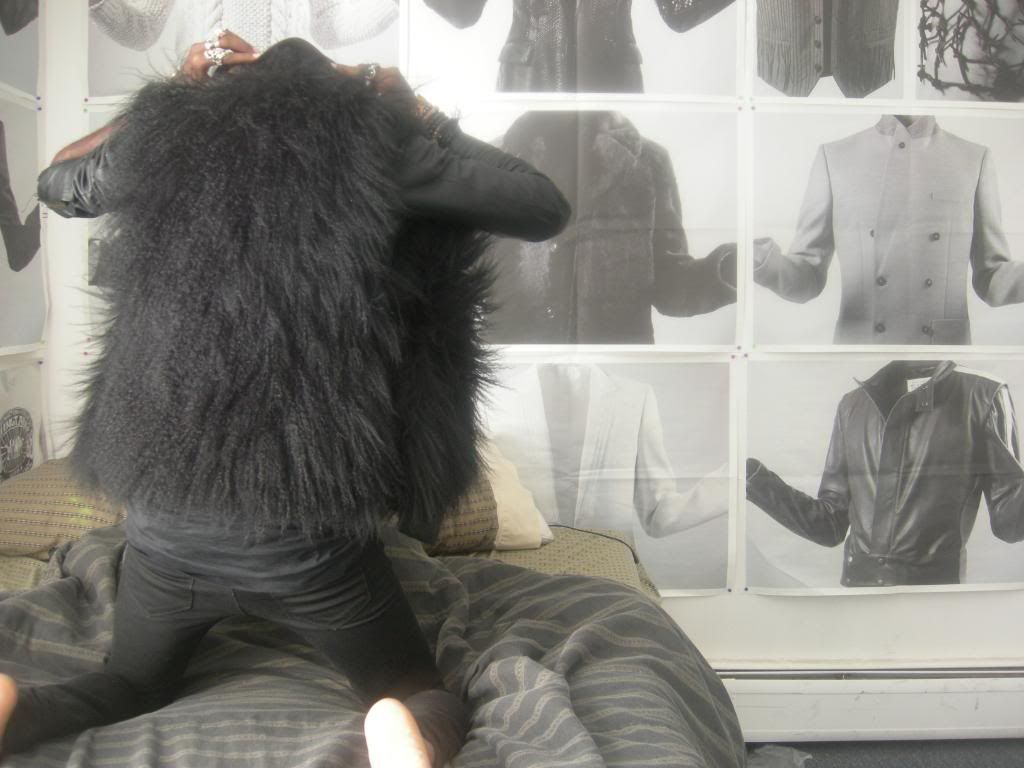 i wore my vince lambs fur vest on top of my kate moss for topshop leather jacket. this vest is everything and more!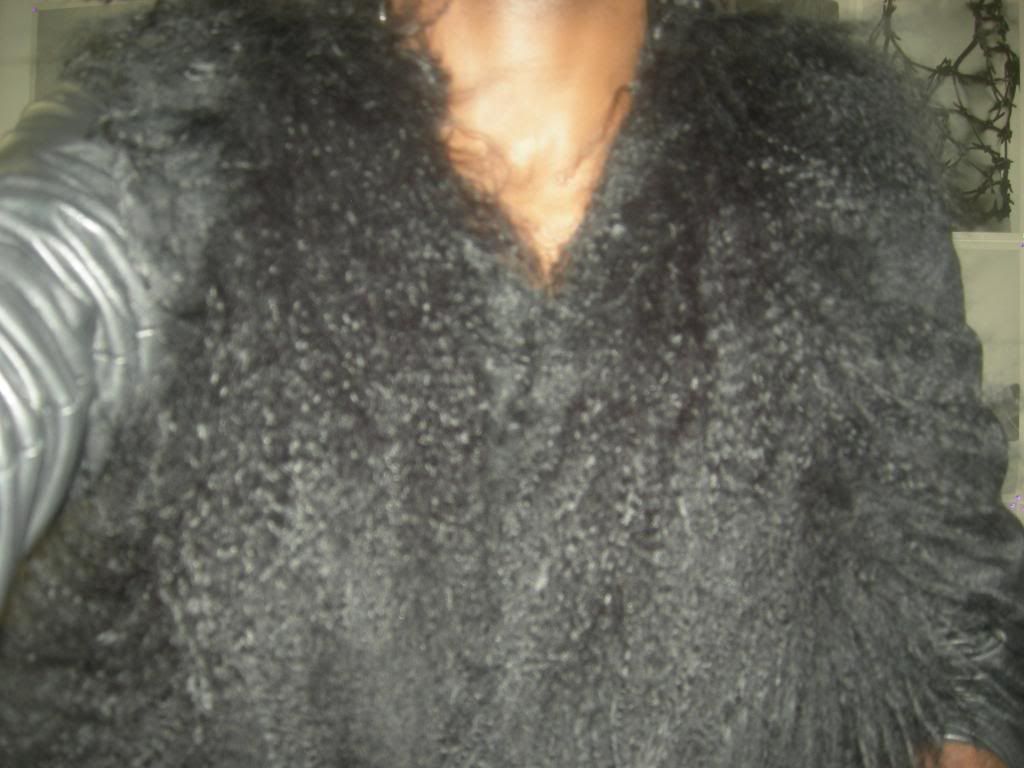 Under the vest and jacket i put on my one of my favorite tanks. It not my fav because it's givency, but because it feels like a dream and fit like one as well.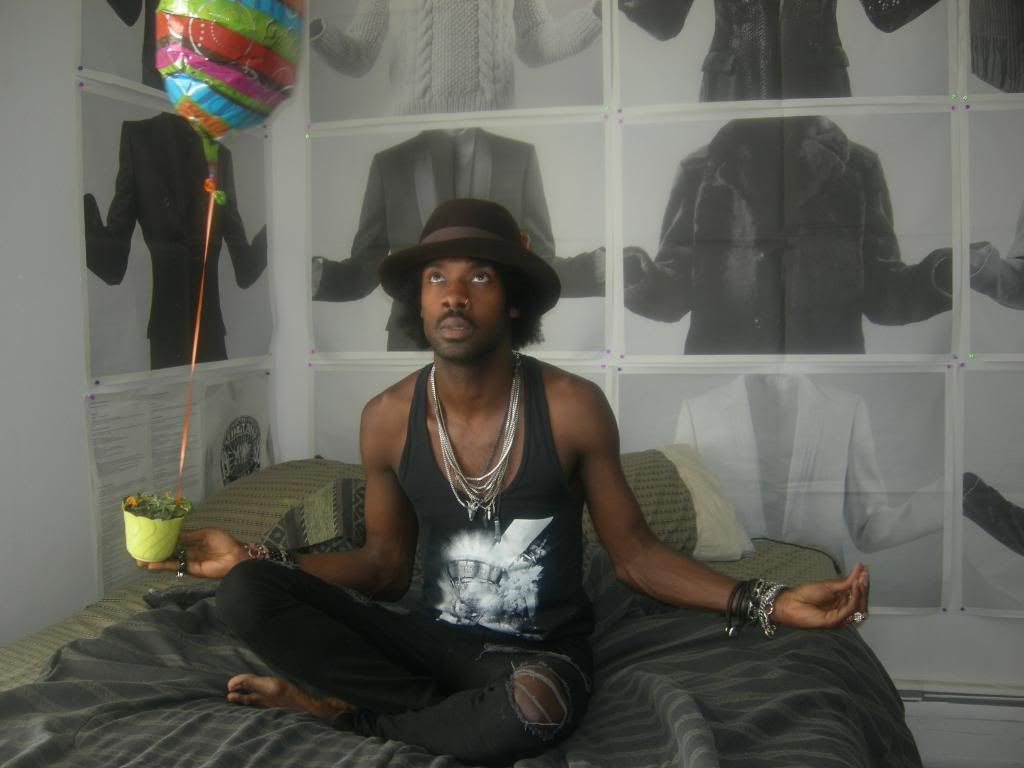 i promise i didn't wear it because of the picture of the lamb! it just a coincidence that the vest happens to be lamb as well lol.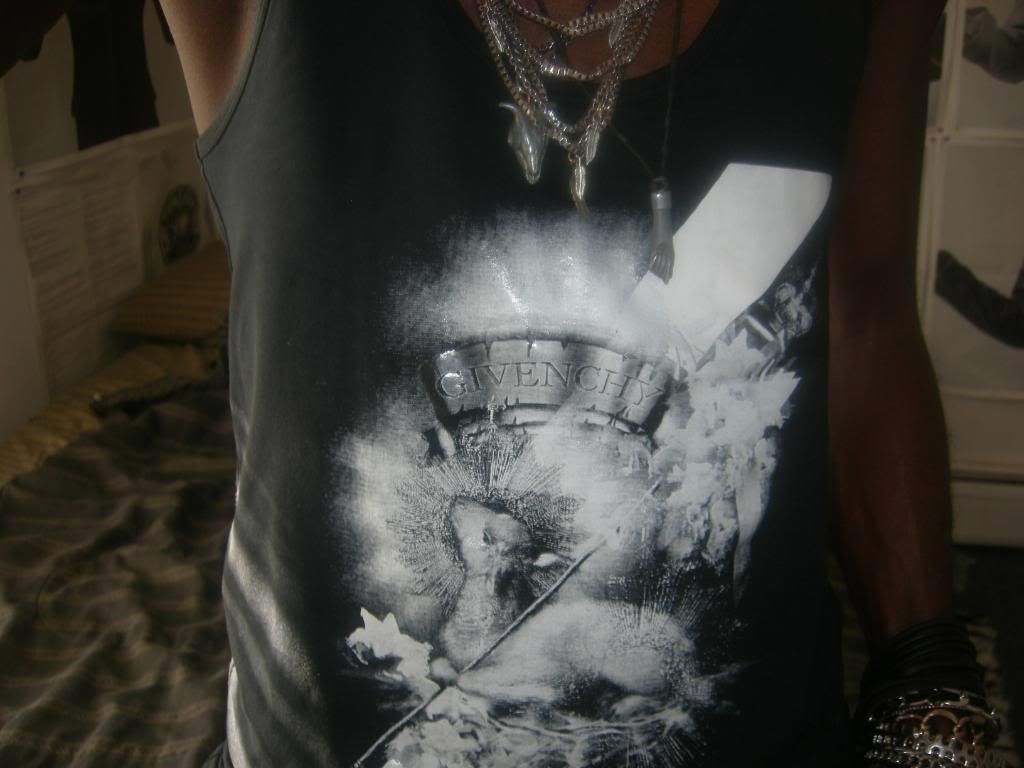 I wore ripped jeans to dress the look down a bit.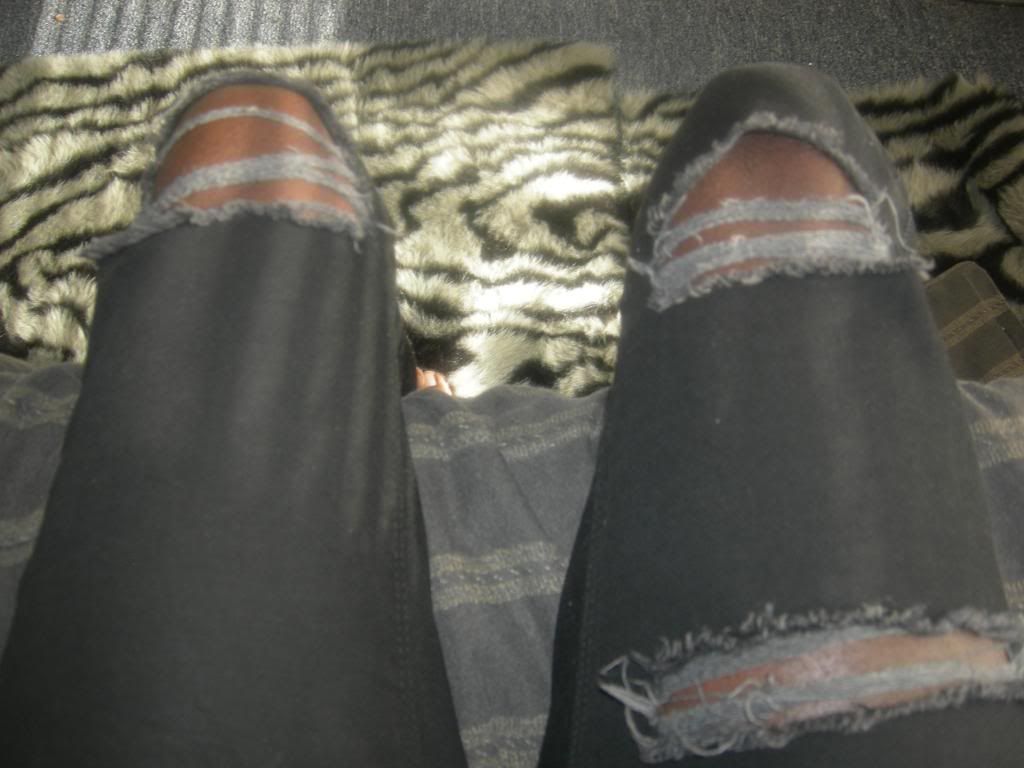 the rest is history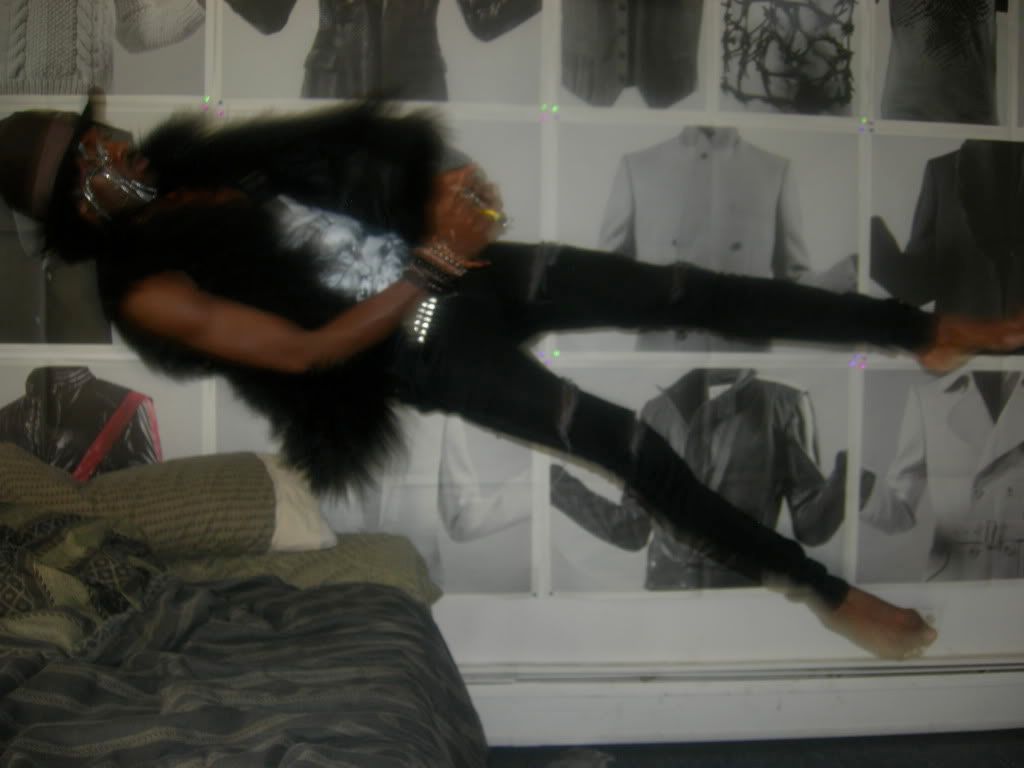 Don't juge me! so what i can be cornball at times