So i have been browsing a couple of blogs and most of them have been dogging my girl kelis "get up" that she wore to the data awards.
See what these bloggers don't understand is... Kelis is no goldfish this women is a rare and exotic fish just like the Rare
barreleye fish
. She dose not need to follow rules and dress like everyone else, this is the reason i love her. Just like Grace jones Kelis set the trends that most motherfuckers will be following 15yrs from now!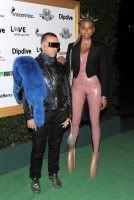 Another reason most people don't get the look is because not everyone can wear Alexander McQueen. She is one of the few people in the world who can pull this look off and be fabulous. Shit, if Alexander made a more masculine pair that was black snake skin with a sliver sole i would try to shove my big ass 11 1/2 or 12 foot in them!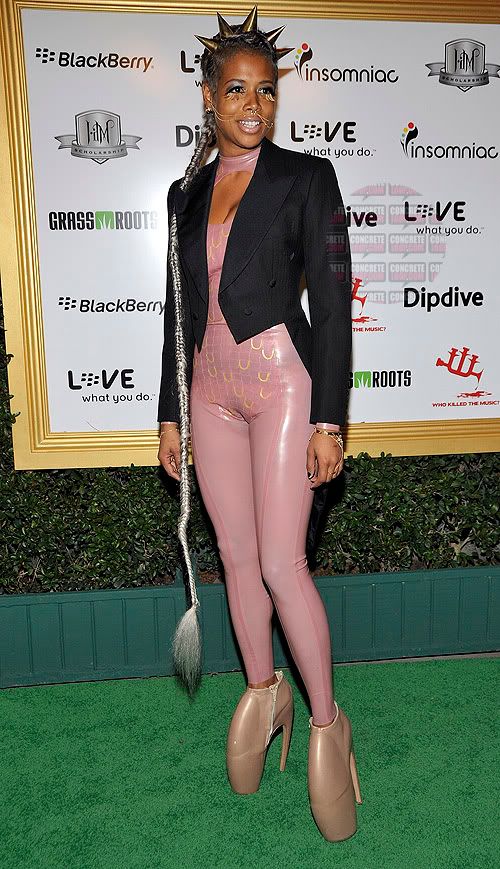 This look, is fucking amazing! but she is Kelis so of course it is! the pick jump suit worn with the blazer gives me outer space rock star!
Now, lets talk about the crown of spikes on her head. if you guys follow fashion you would know that givenchy did something similar in one of their recent fashion shows. But from what i hear kelis has been wearing hers for sometime now. I think it helps finish the look and balance out the shoes. So in closing all i am going to say is All of you little gold fish stay in your small tank and leave the ocean alone fore you might be eating alive. To Kelis thank you for everything that you are and girllll.... you just blew all of the simple-tin's minds lol.