Have you guys seen the Christian Louboutin studded freddy flat?, well if not i got you. The shoe below is everything i would want in a flat. You have the patent leather and the studs, i was in heaven when i first seen them!. I search the web and called all over for them. To no luck they sold out =(.
So me being the creative genius that i am (yeah i just got a little cocky lol) i decided to make my very own version and call it the Tshaun flat!. I went to a used tuxedo store and bought a patent pair of lace up for $19.00.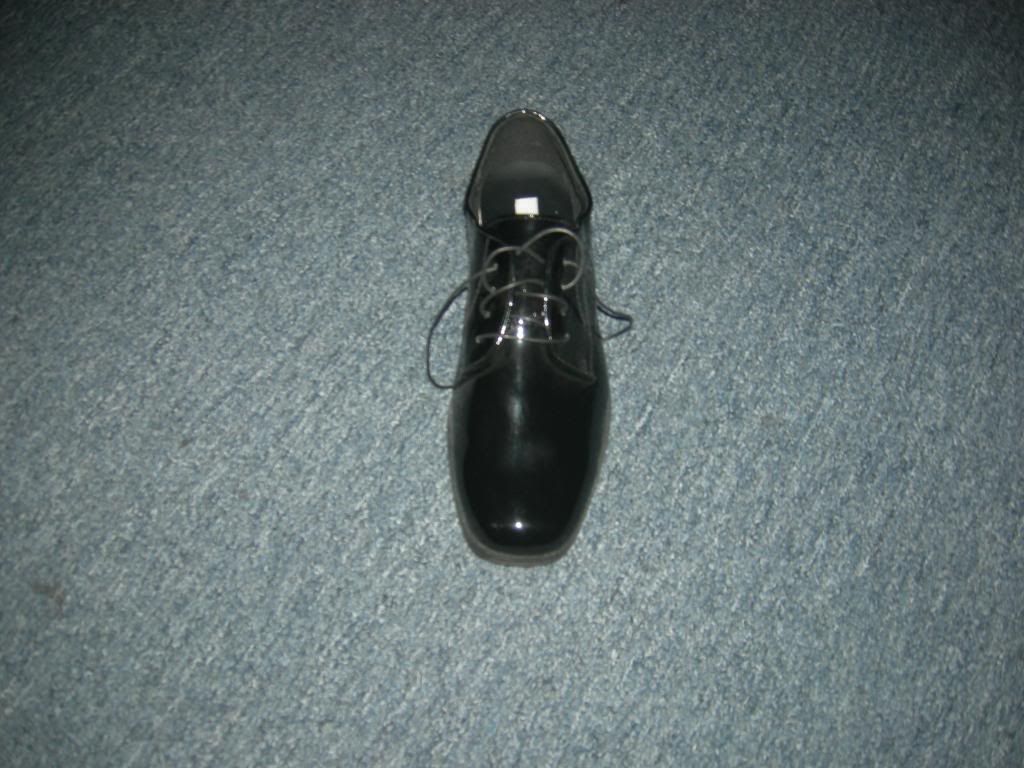 Then i went to a arts and crafts store and got a bag of rhinestones and the best super glue i could find.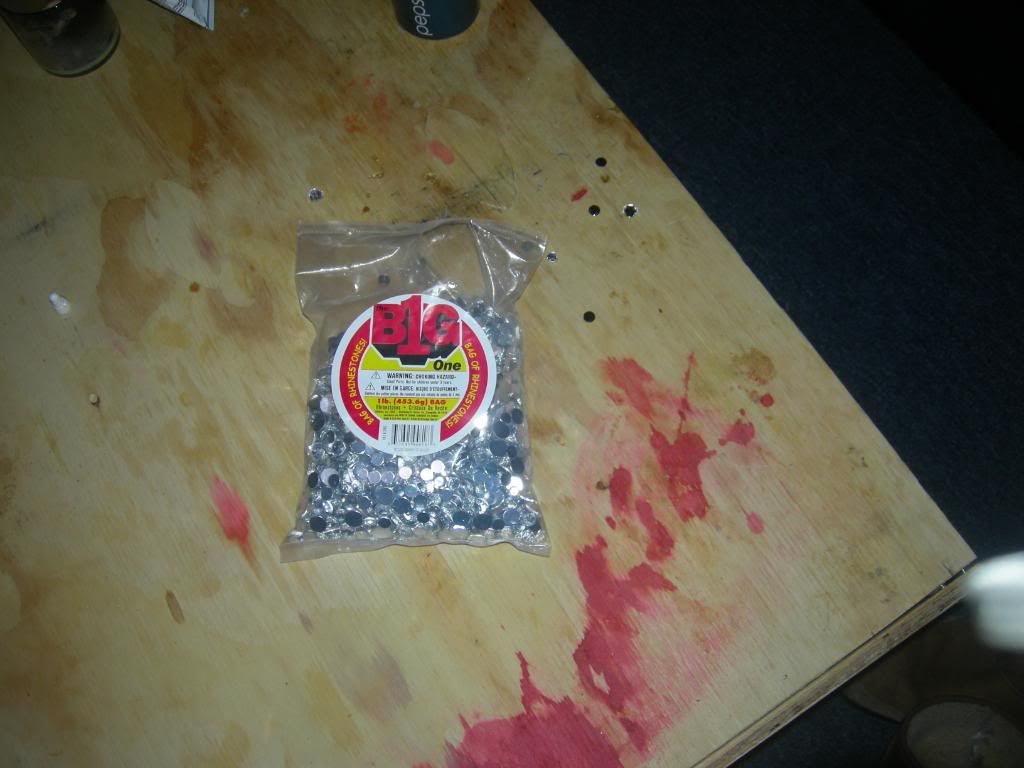 (i know its not studs but the rhinestones is what's making it the "Tshaun Flat" i didn't want to copy the freddy flat identically). I put glue on the shoe then took a rhinestones and place them on the front and back.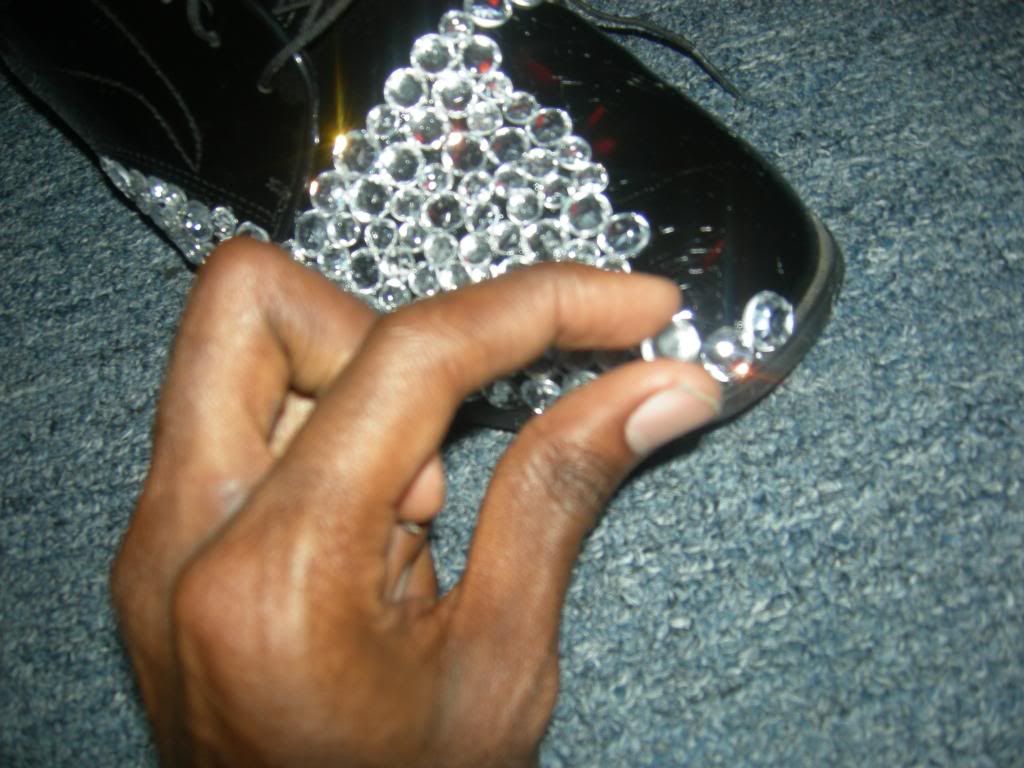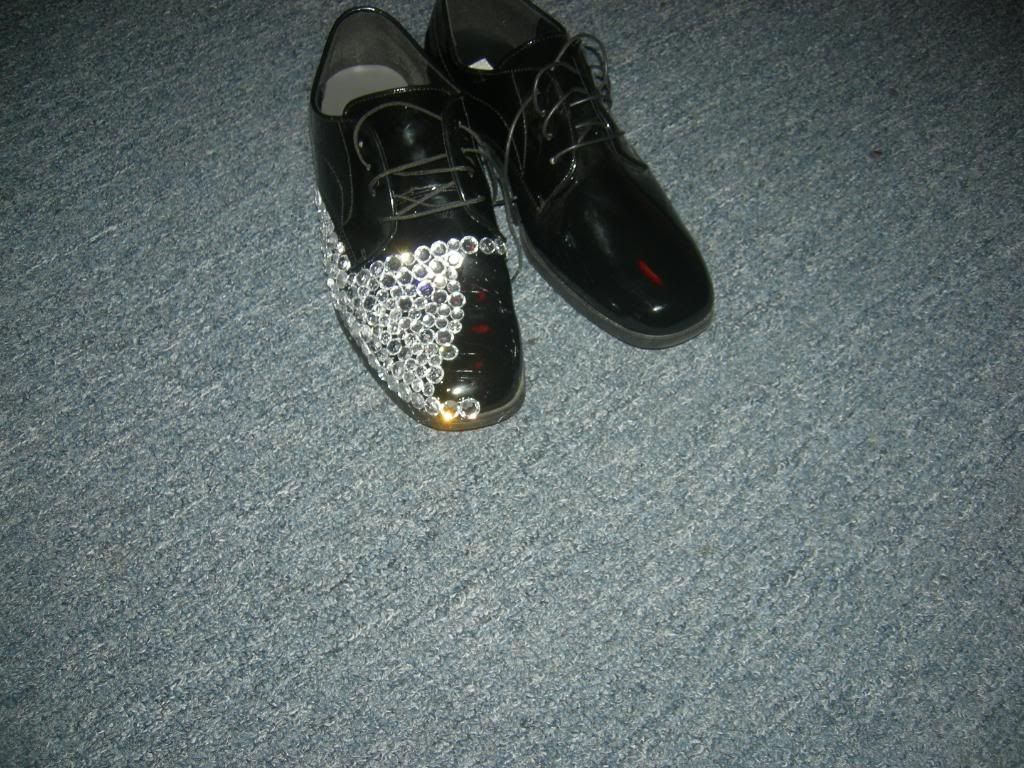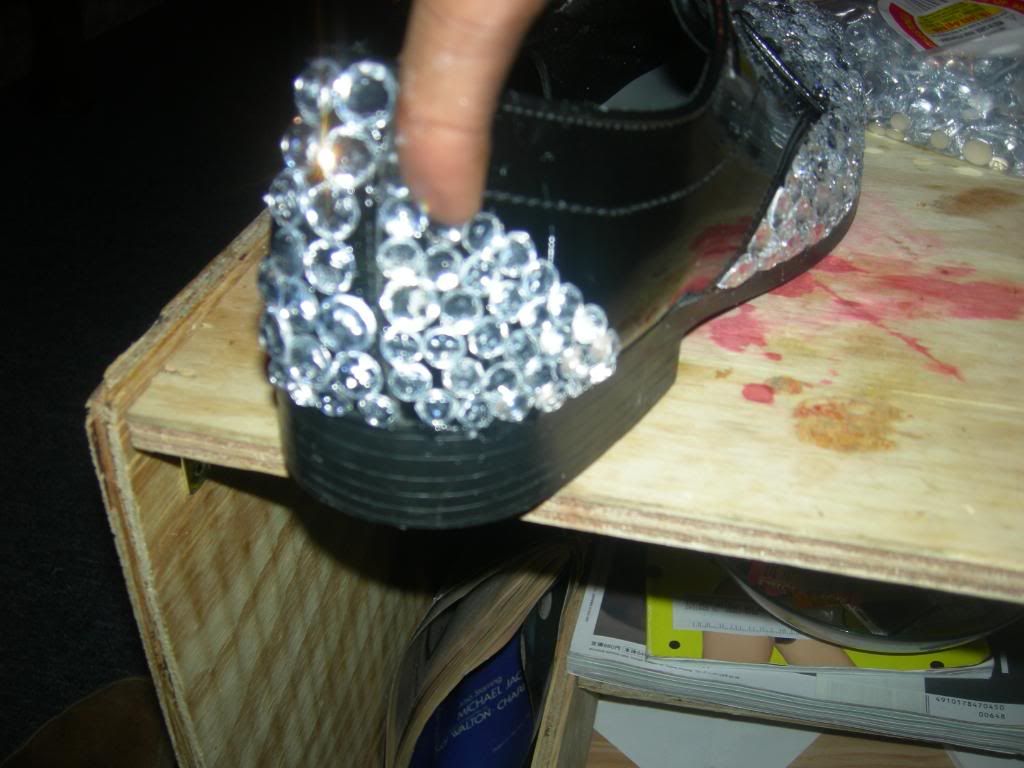 Then Voila! you have your very own Tshaun flat!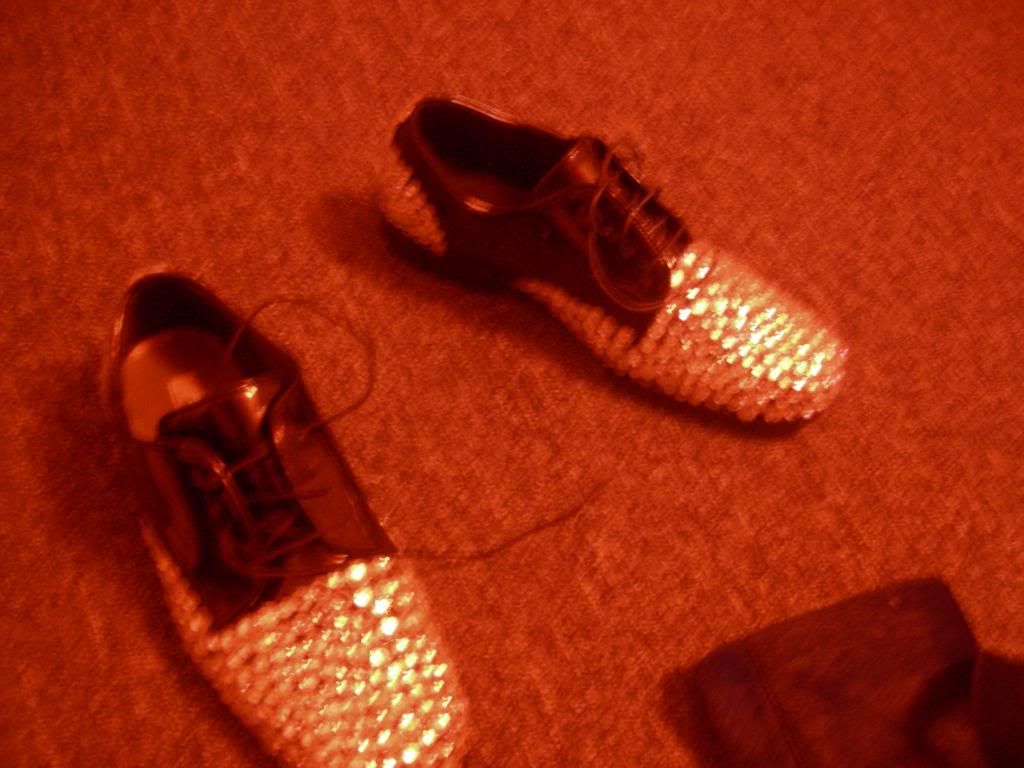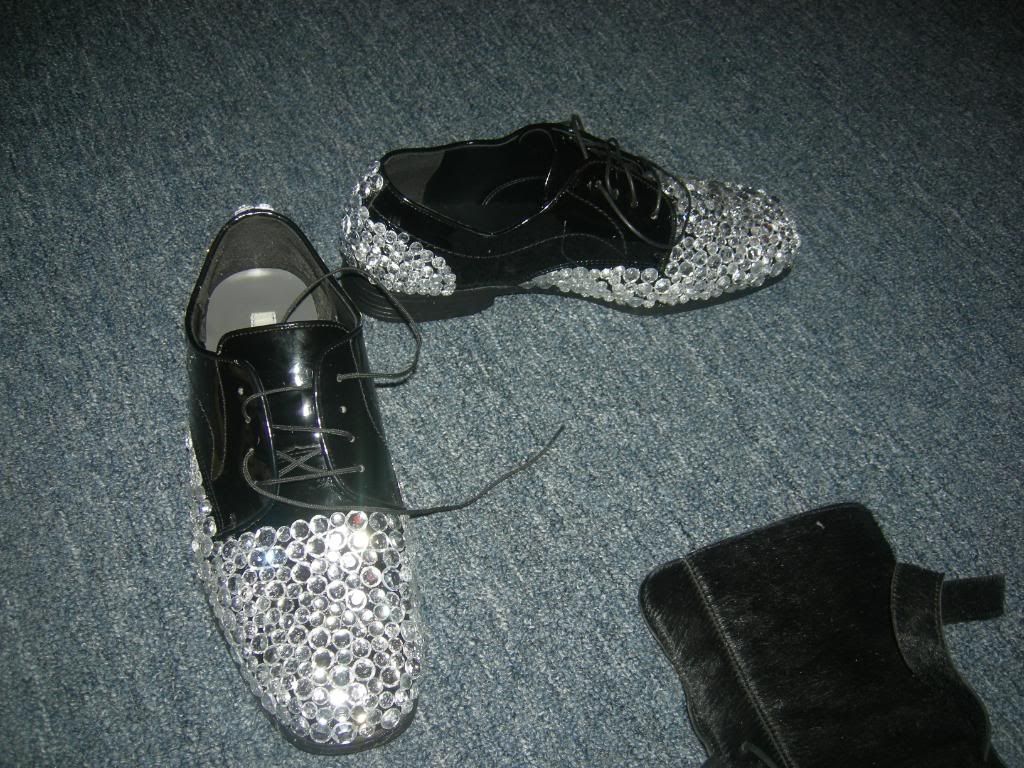 After i let them dry, i put these baby's on the next day and went to my nephew surprise party! this is what i wore the shoes with.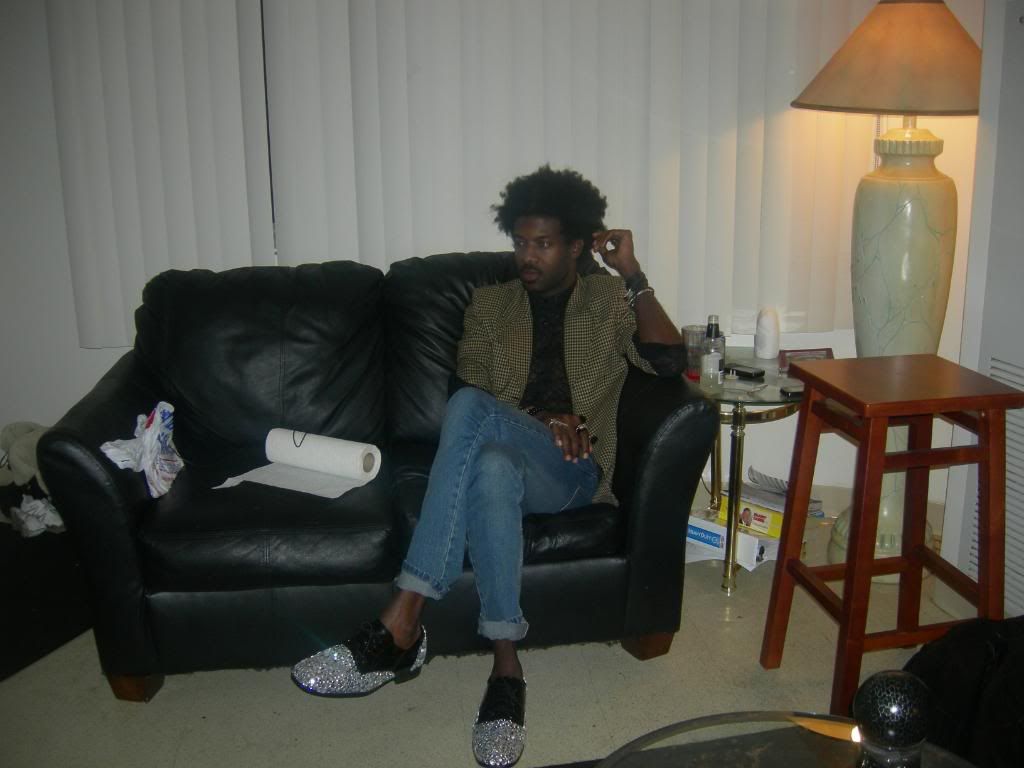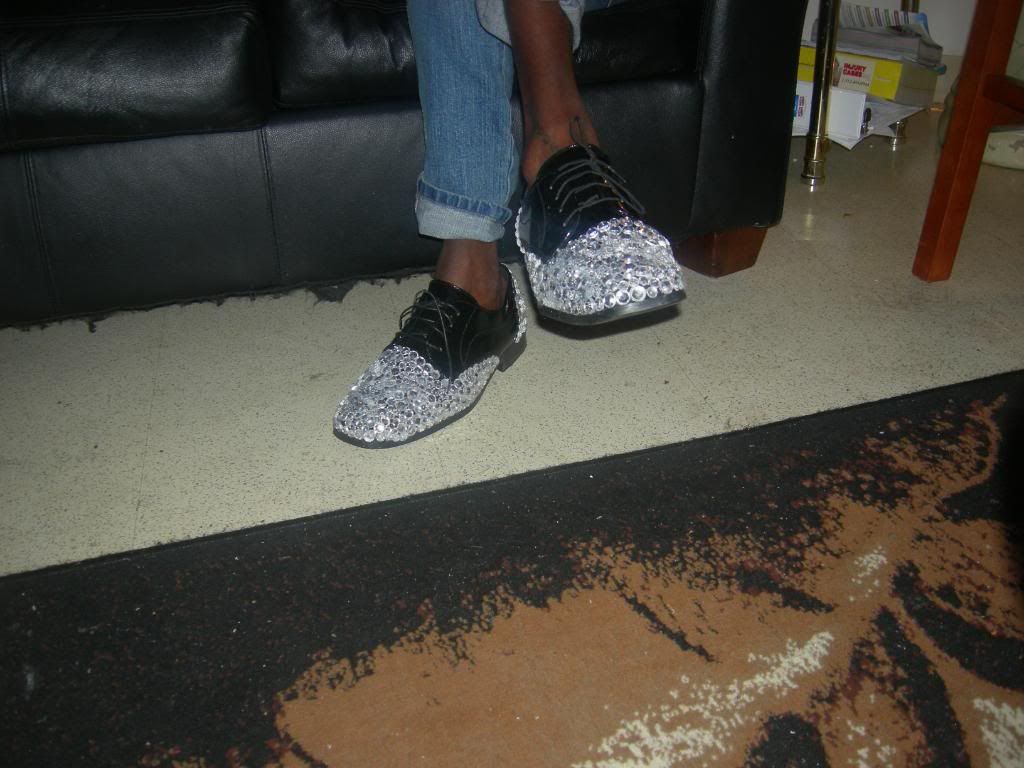 I had on a vintage blazer and a american apparel sheer button down.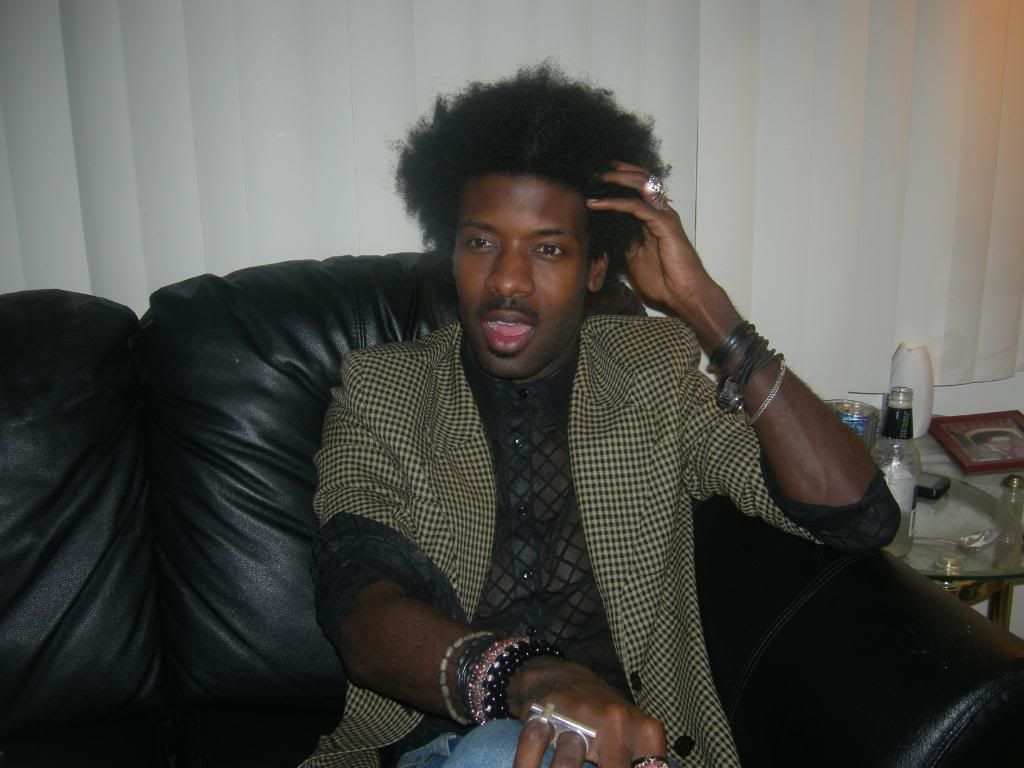 I also wore my favorite cheap Monday jeans.
Surprise! My family and i had a blast.. And my little niece is the cutest!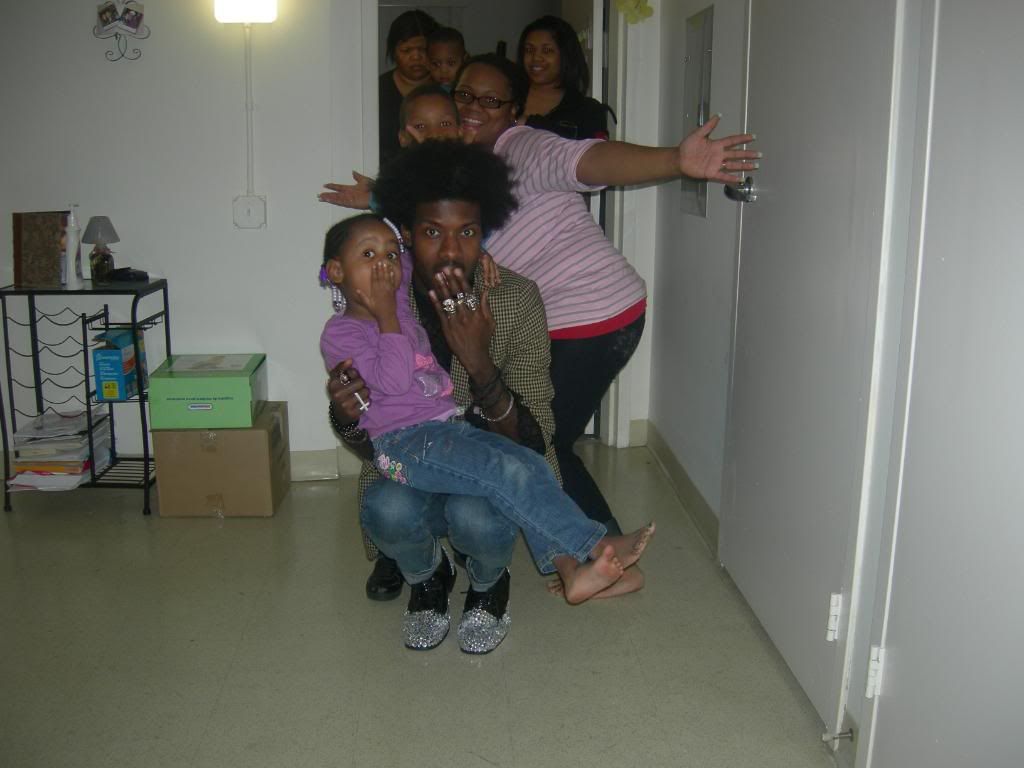 Now I'm off to do something fabulous!