So today, i hung out with a group of friends and paula was one of them...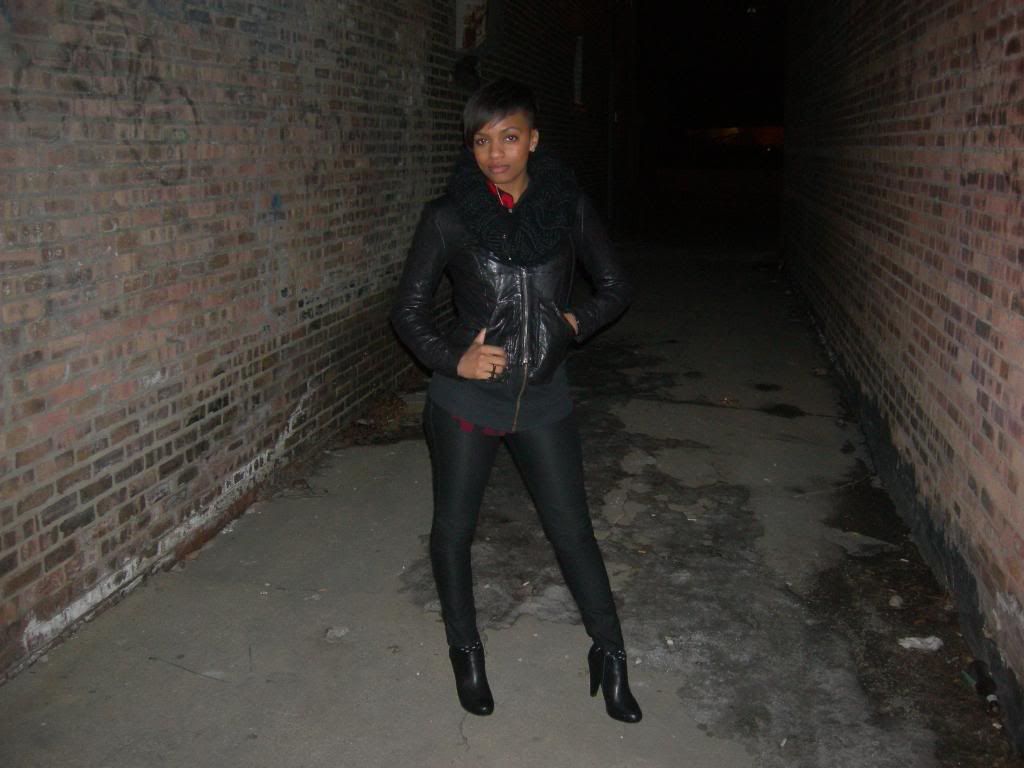 Paula is one of my most stylish friends and i love her for it, you guys seen her in my skull blazer post. Tonight i fell in love with this neck warmer she had on. She is so boom!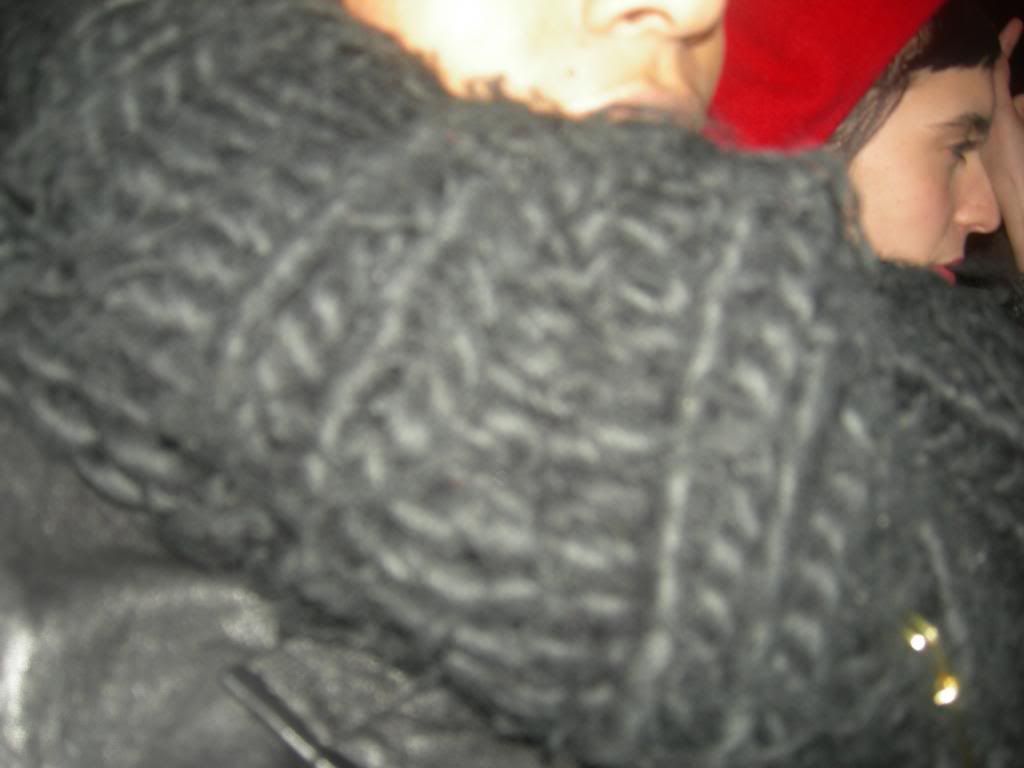 Now on to me! tonight i wore my Rick Owens jacket! (again)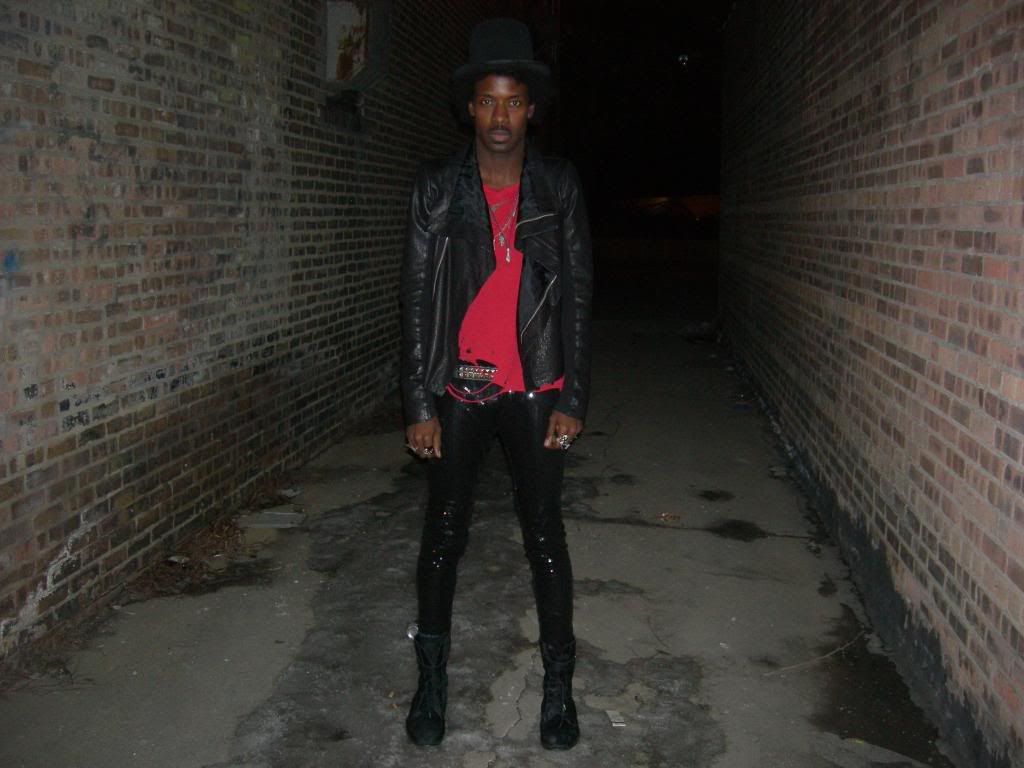 I put on my top hat to have that slash feel!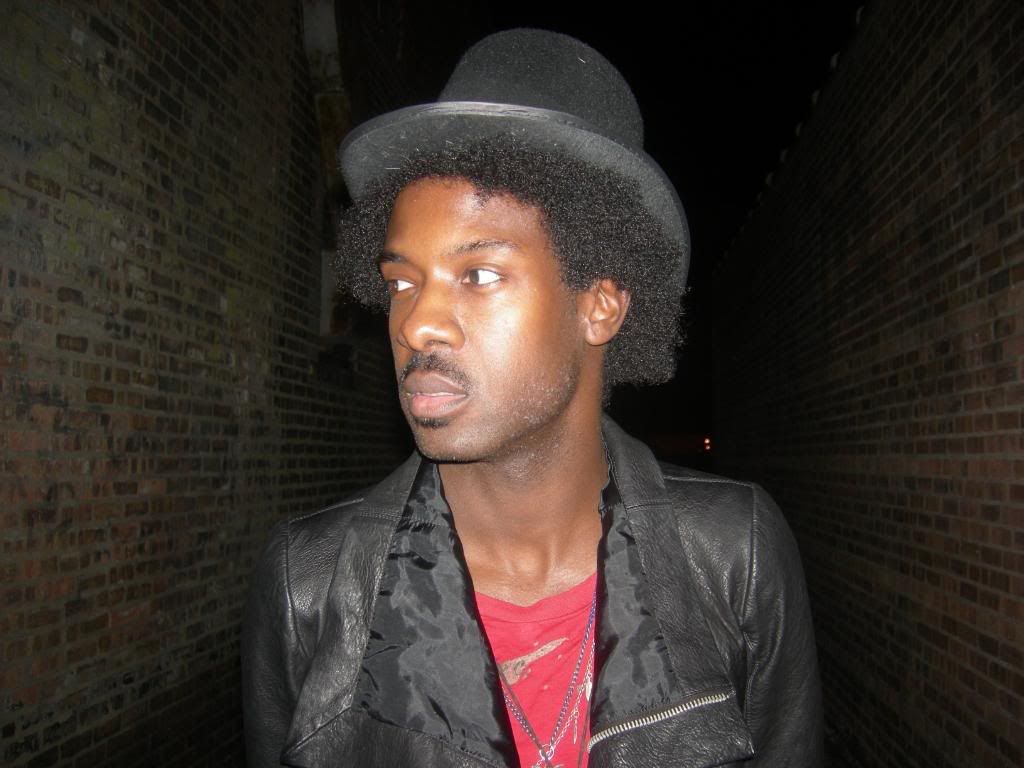 I threw on the sequin leggings and Ripped t shirt and voila! i was a rockstar rick owens model!
i had to wear my phony hair boots, i am so in love with them! lol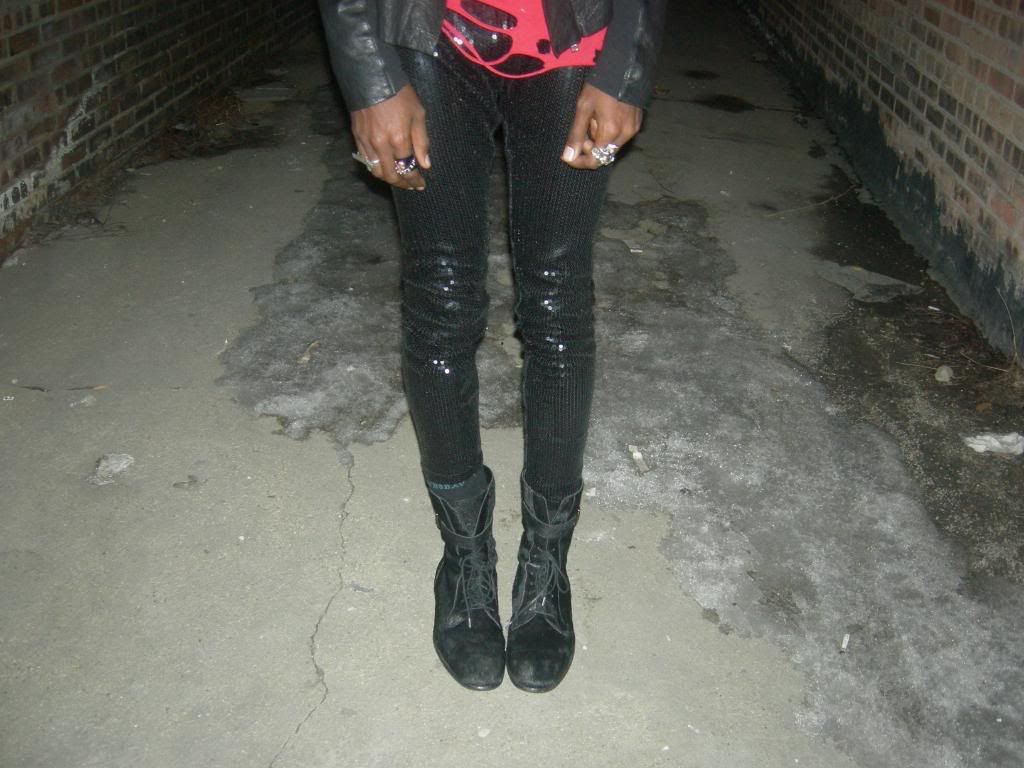 I didn't have any pockets so i also wore my alexander wang brenda bag. I also wore my new favorite cross ring that my girl tina gave me!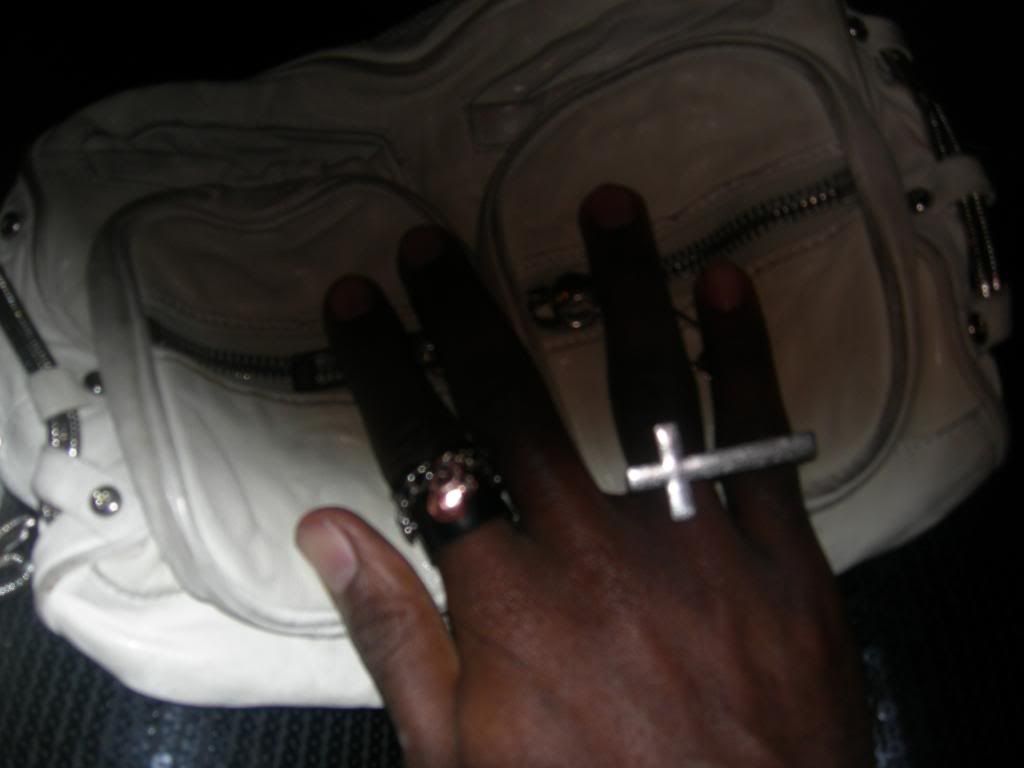 Ohh i did have a lot to drink tonight! lol