So while looking through some of my fellow fashion bloggers blogs i came across the great
childhoodflames
amazing cut out sweater!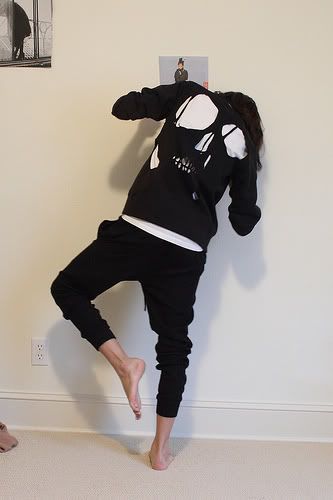 As soon as i seen the pics above a light bulb went off. I was worrying myself sick trying to figure out what i was going to wear to my best friends holiday party, that i forgot i could make something myself. So i did!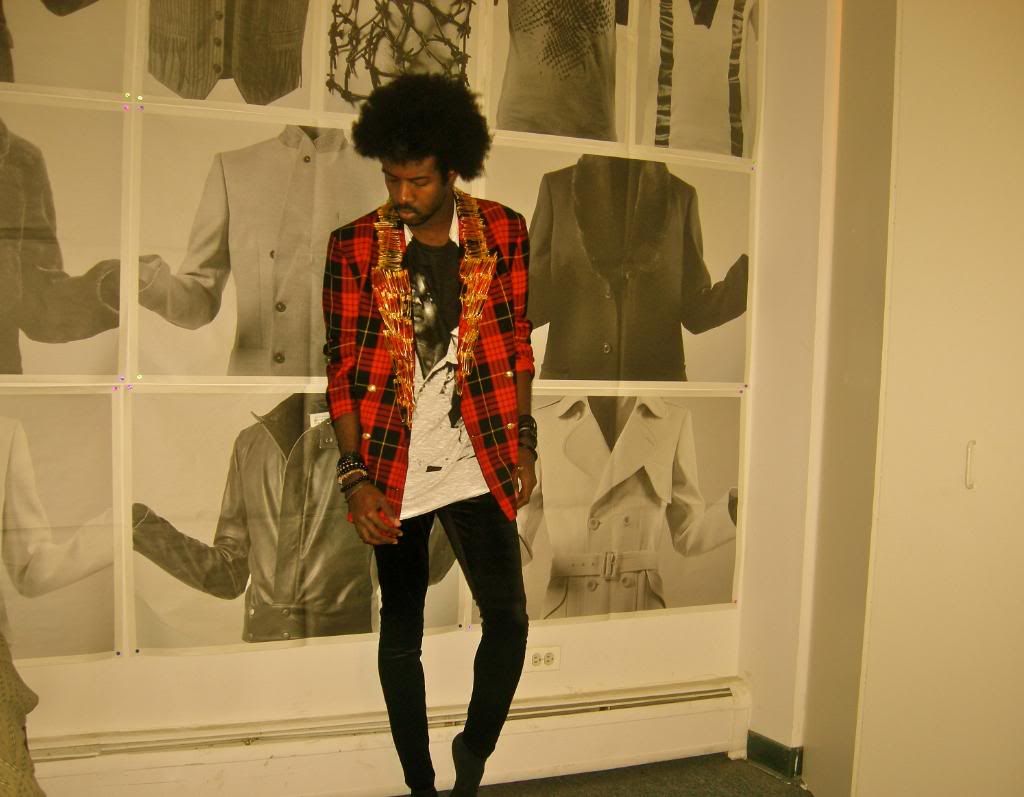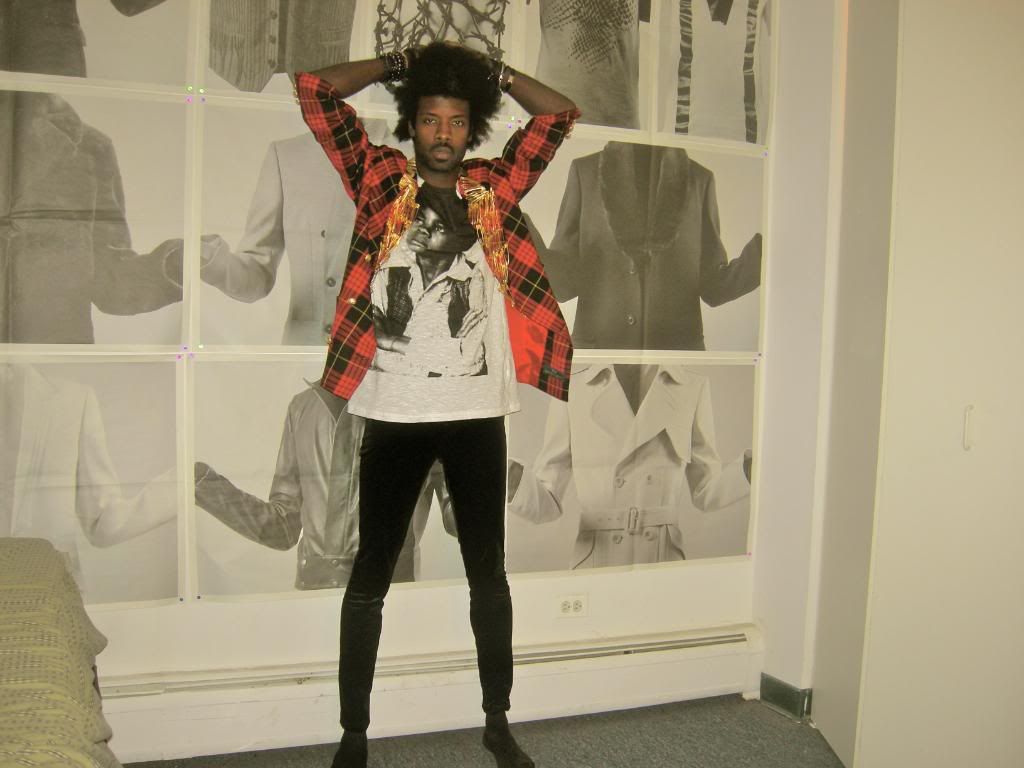 I found this blazer at one of my favorite vintage shops. The plaid reminded me of Vivian Westwood so i took the lapel and put god safety pins on them.
Then i took the back of the blazer and did the skull cut out, i was going to cut out the liner inside but i kind of like the red on red.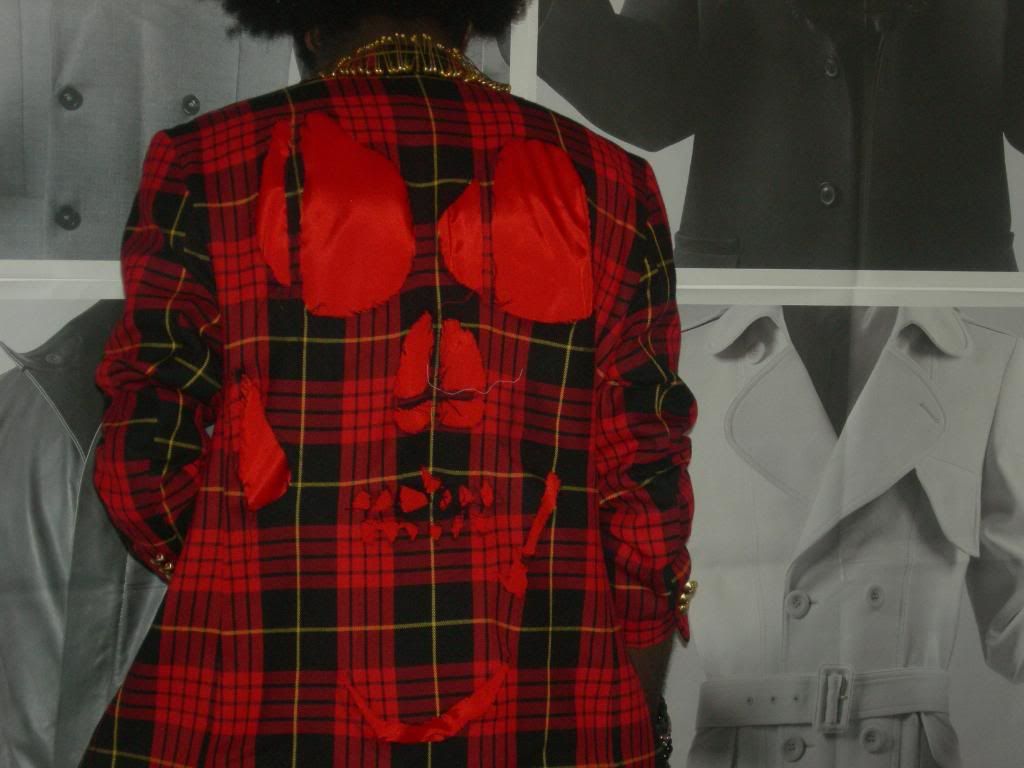 i bought this Mj t-shit to put under it. I used my velvet legging and leopard shoes to complete the looked.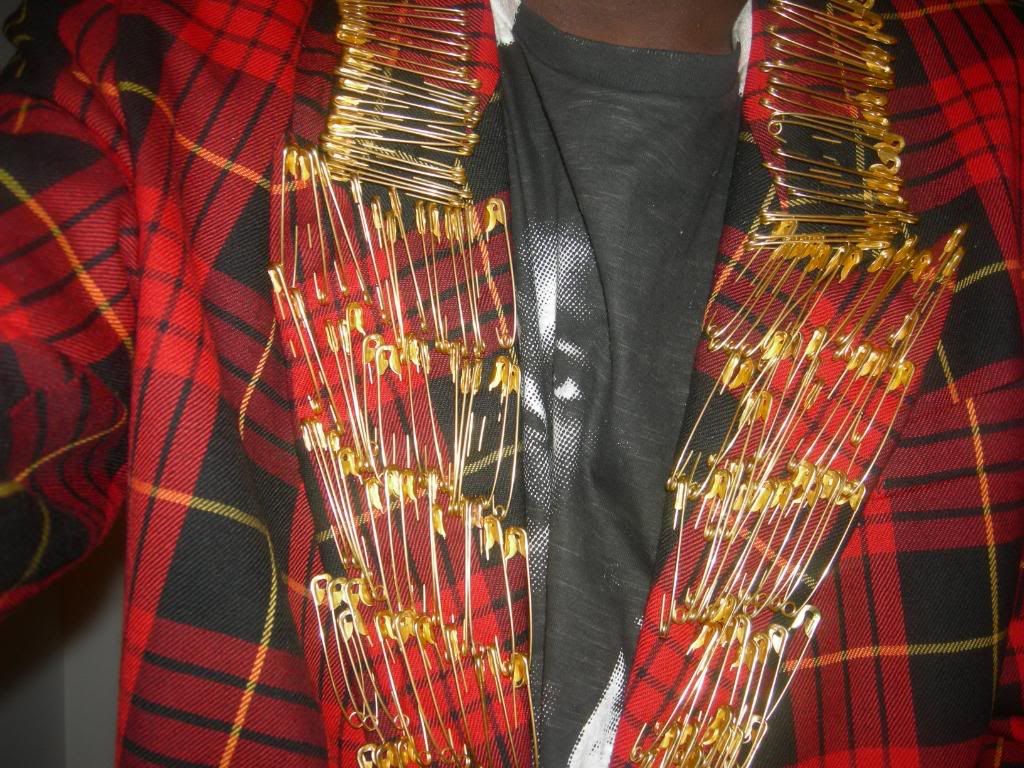 Then i was ready to party! first was dinner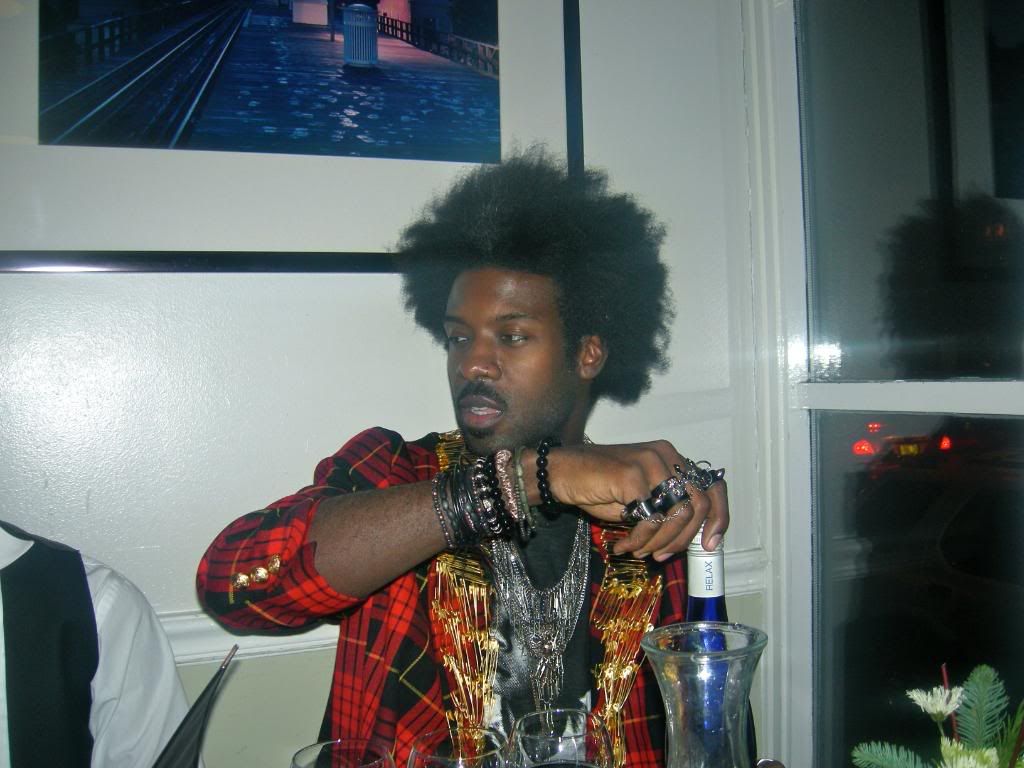 and great conversation of course!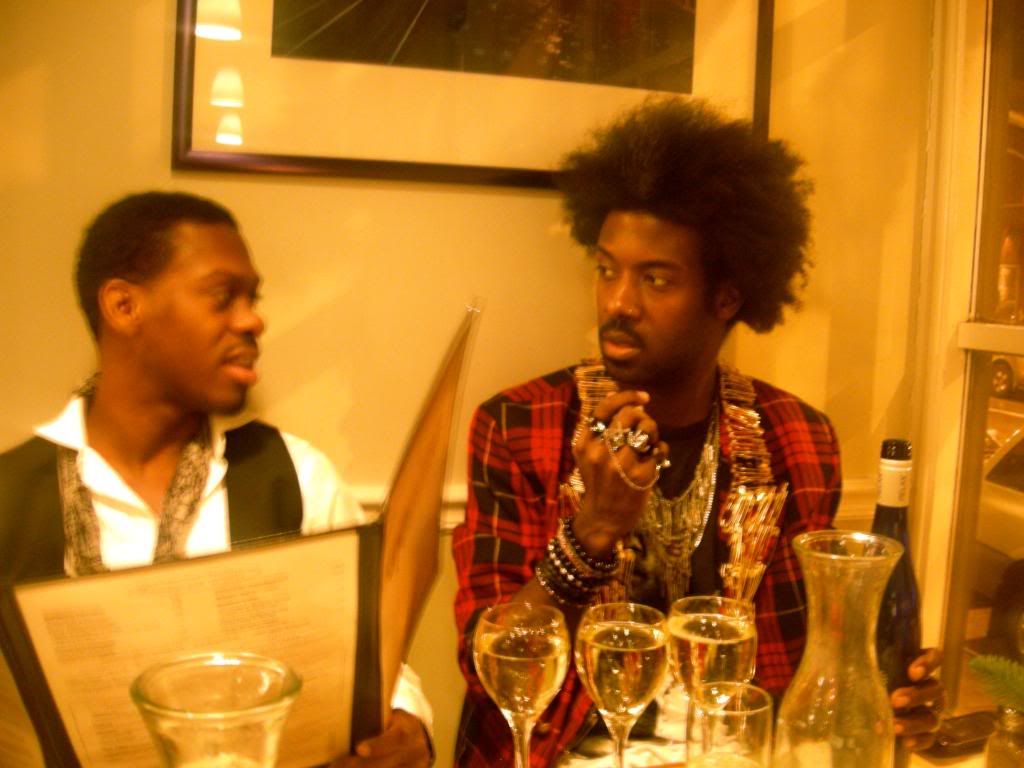 Oh i almost forgot, here are some close up shots all of my jewelry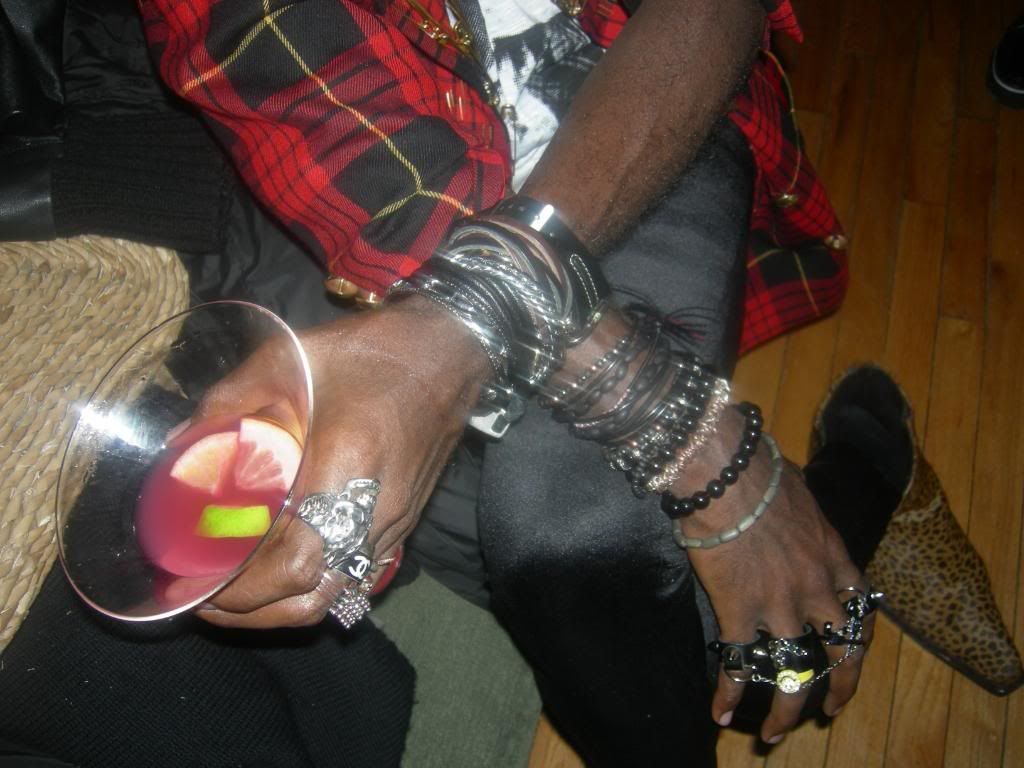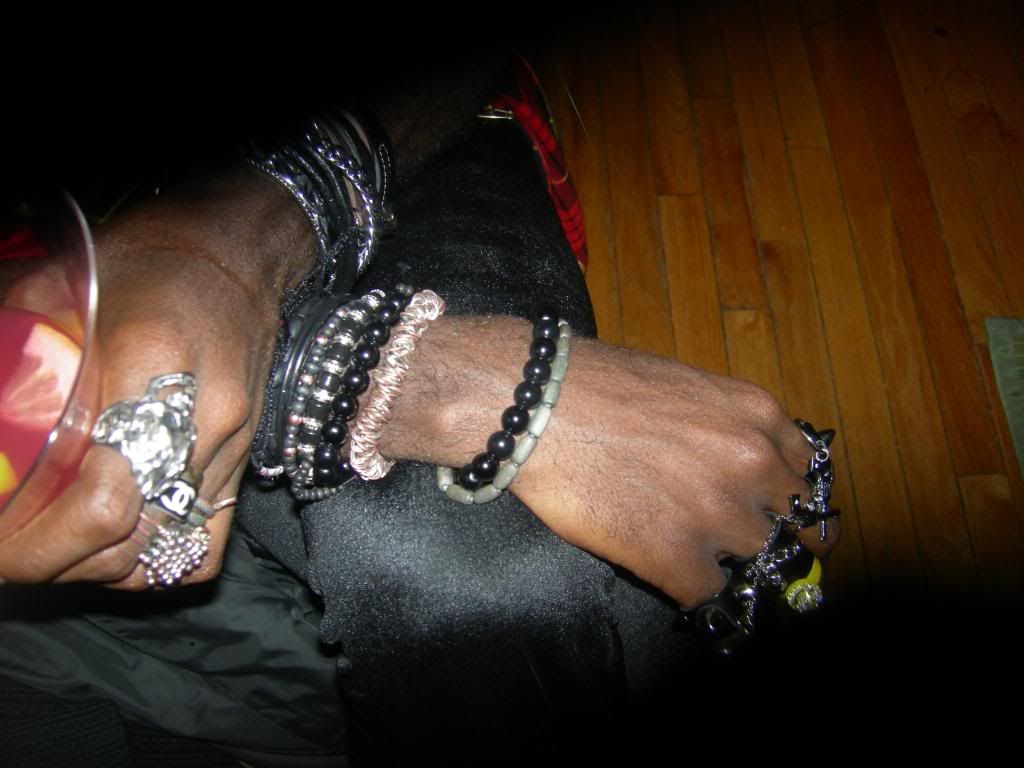 let the good times roll!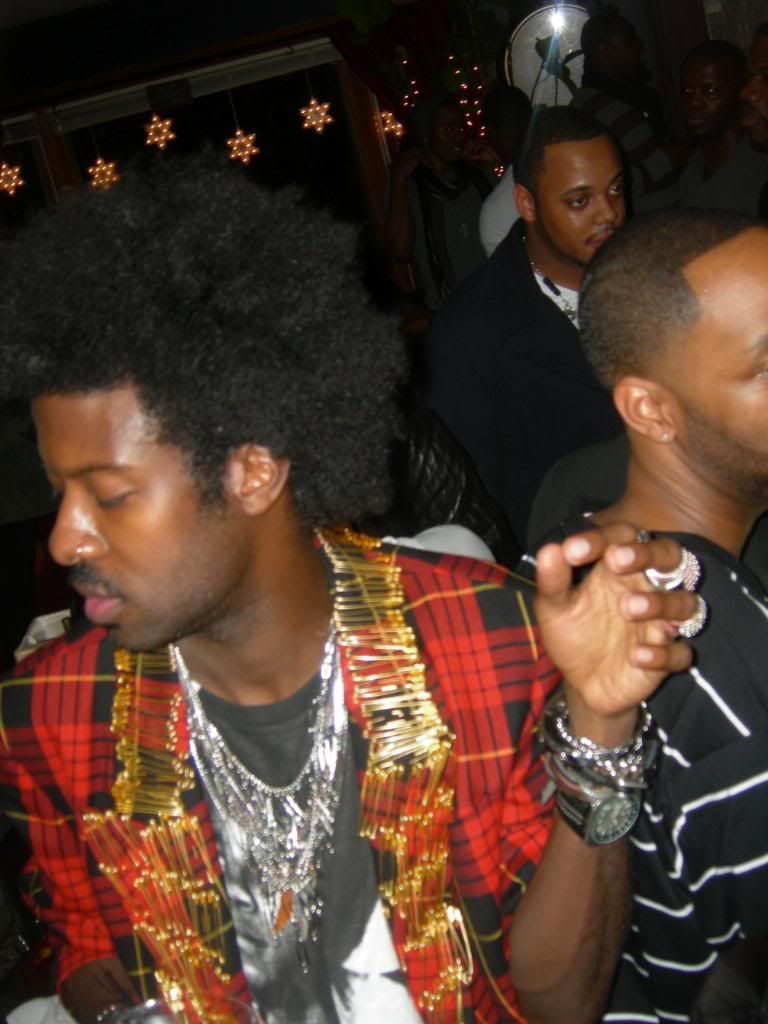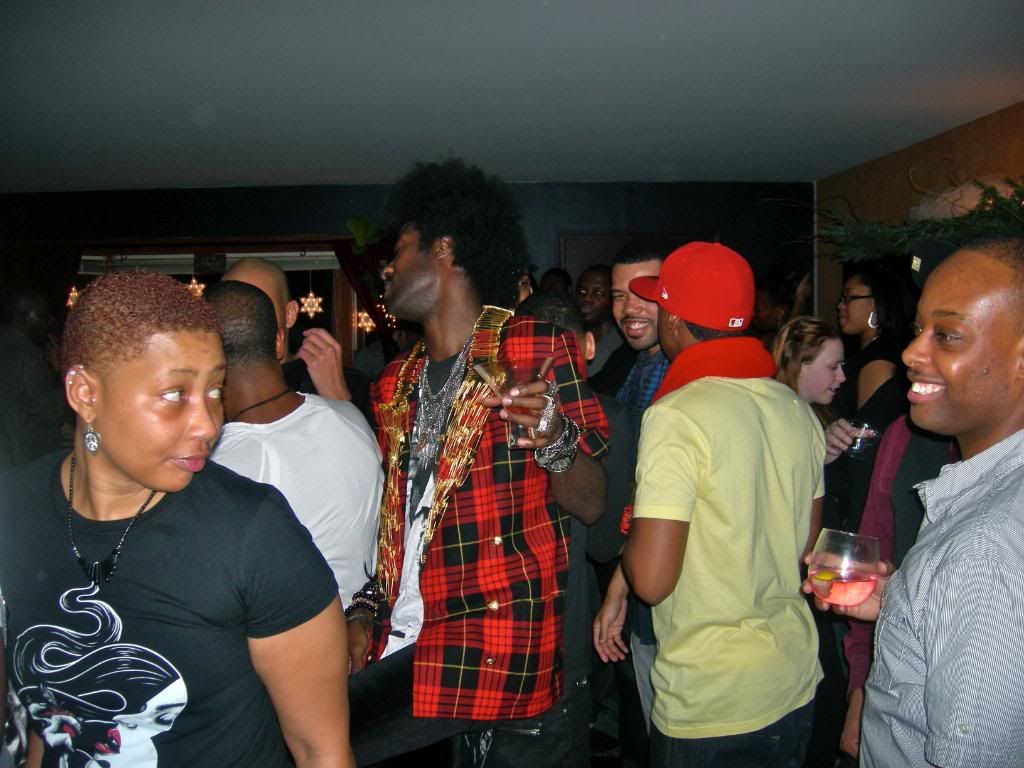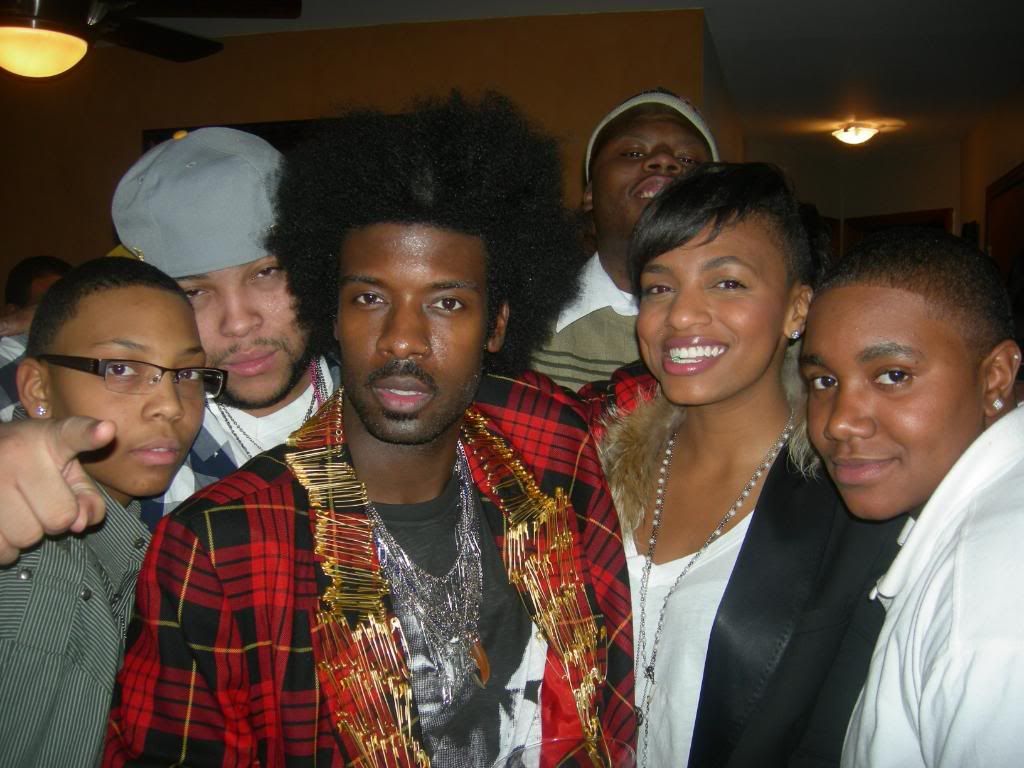 Ok, i am done being vain, now its time to talk about the coat i wore that night!