Today it snowed in chicago. This gave me the perfect excuse to rock out my gorilla inspired coat! i love the texture and it keeps me really warm.
i have to admit that when i have it on, i feel like such a bad ass!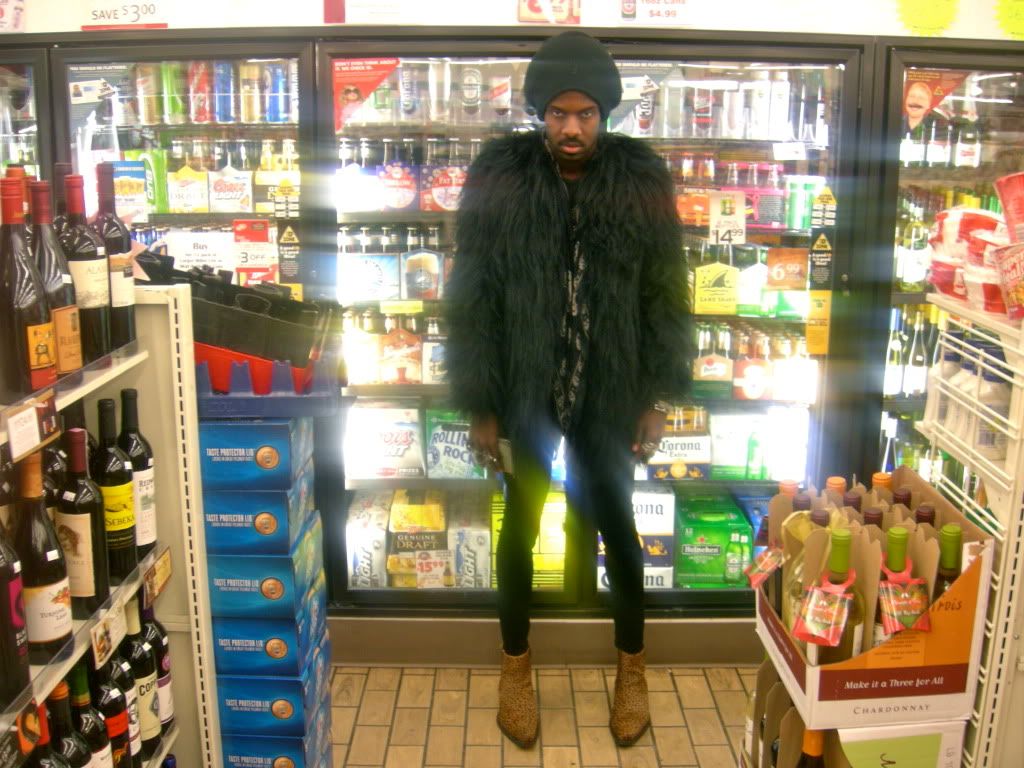 I added a nose ring to give it a punk flavor.
I love how the hair blows with the wind.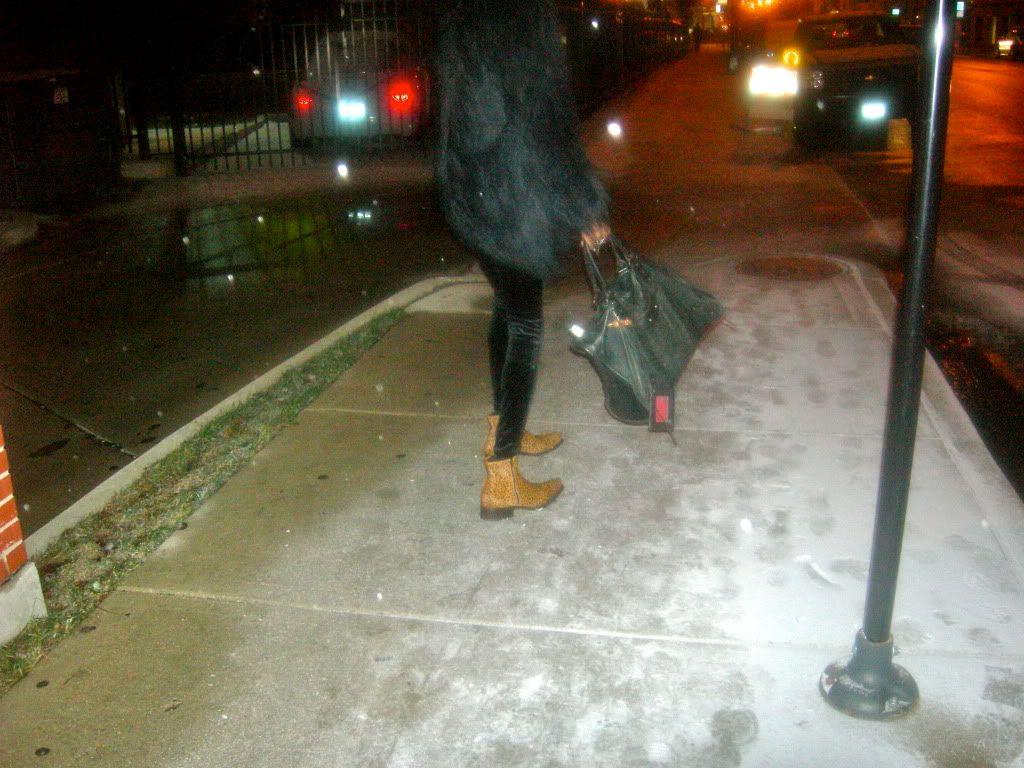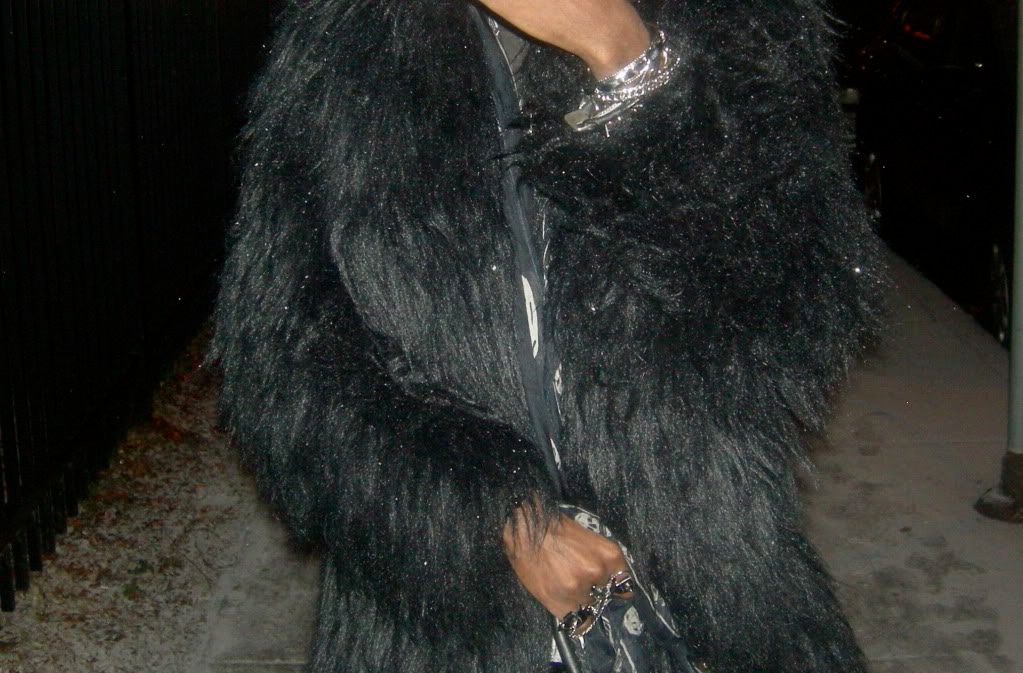 GOT damn Paps, *they are going to get you one way or another* - lil kim
oooo pretty!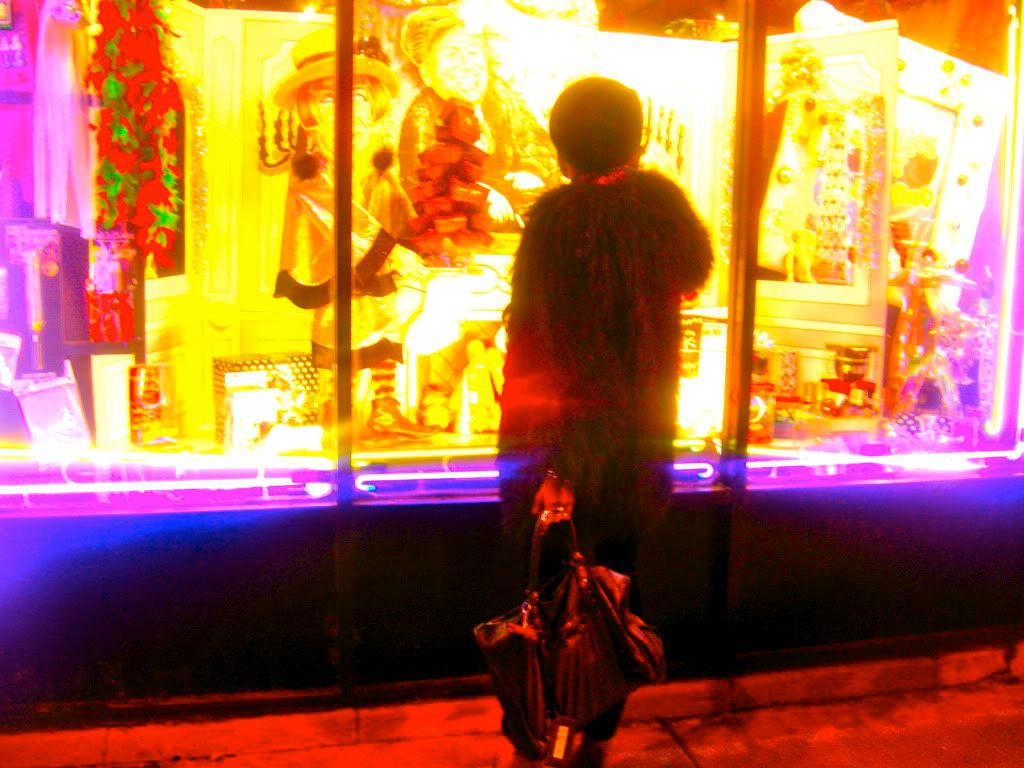 What a long night, time to hop in a cab and go home. The outfit under the coat will be in the post above! Its my DIY holiday Jacket!